A Rare Sighting at Tri-C's Eastern Campus
Local birders report seeing a Greater White-fronted Goose at Highland Hills site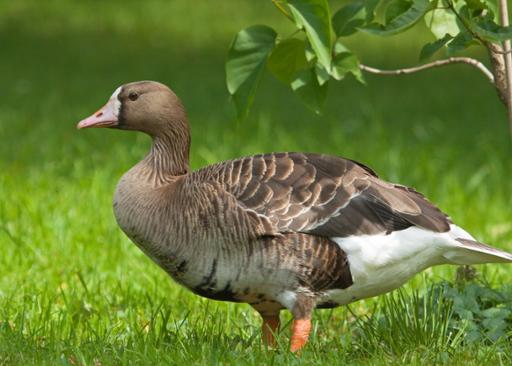 An unexpected visitor at the Eastern Campus of Cuyahoga Community College (Tri-C®) caught the watchful eyes of local birders.
A Greater White-fronted Goose with apparent navigational issues has been spotted mingling with Canada geese at the Highland Hills campus. The species is most commonly found west of the Mississippi River, with a range from northern Alaska to southern Mexico.
A Plain Dealer story on oddball birds popping up in Northeast Ohio this winter highlighted the appearance of the stocky brown goose with a brilliant white marking at the base of its bill. Reporter Zachary Lewis wrote that the vagrant "may be the bird of a lifetime" for area watchers.
February 07, 2020
John Horton, 216-987-4281 john.horton@tri-c.edu