A Positive Image: Tri-C Honored for Marketing and PR Work
College recognized with three Paragon Awards at national conference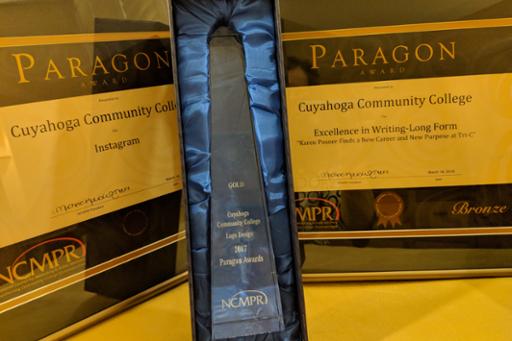 The National Council for Marketing and Public Relations awarded Cuyahoga Community College (Tri-C®) three 2018 Paragon Awards, which recognize excellence in communications at two-year colleges.
The national honors for the College's Integrated Communications Department included:
A Gold Award in logo design for the Cleveland Eats Tri-C Culinary Festival logo
A Bronze Award in for the College's Instagram account
A Bronze Award in long-form writing for a story on Tri-C graduate Karen Posner, who used her studies to create a program connecting the College to the Lakota people at the Pine Ridge Indian Reservationin South Dakota
The council announced the awards Sunday night during its annual conference in Las Vegas, Nevada. Judges in the annual competition received nearly 2,000 entries in various categories from more than 240 two-year colleges.
March 19, 2018
John Horton, 216-987-4281 john.horton@tri-c.edu