A.I.M by Kyle Abraham Returns to Northeast Ohio
Tickets on sale now for performance at Playhouse Square's Mimi Ohio Theatre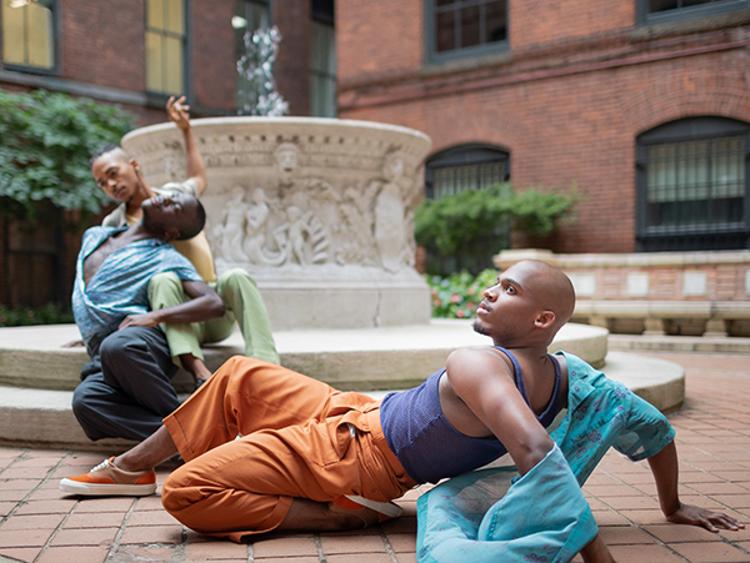 A.I.M by Kyle Abraham returns to Northeast Ohio next month, performing An Untitled Love, Abraham's newest work co-presented by Cuyahoga Community College (Tri-C®) and DANCECleveland.

The New York City-based dance troupe takes the stage at 7:30 p.m. Saturday, Nov. 6 in the Mimi Ohio Theatre at Playhouse Square. The program is part of the 2021-2022 Tri-C Performing Arts season and DANCECleveland's 65th anniversary season.

Comprising the catalog of Grammy Award-winning R&B legend D'Angelo, this creative exaltation is a thumping mixtape celebrating culture, family and community. Abraham explains the works as part of his extended exploration of personal identity through movement, celebrating unity and love in all its facets.

"I fell in love with D'Angelo's debut album Brown Sugar when I was an undergrad at Morgan State University in 1995," Abraham said. "The same year marked the Million Man March, a defining moment for black men in the U.S. to unite against injustice. As part of my extended exploration of personal identity through movement, it feels important for me to dive into a process that explores and celebrates that unity and that love, in all its facets."

Tickets are $25 to $55 and can be purchased at dancecleveland.org or by calling 216-241-6000. Groups of five or more may call DANCECleveland at 216-991-9000 for discounted tickets. Master class information will be released at a later date.

Abraham's work infuses a hip-hop aesthetic with modern dance and is imbued with his artistic upbringing in classical cello, piano and the visual arts. He received the prestigious MacArthur Fellowship in 2013 — the youngest person to receive this award — and a 2016 Doris Duke Award. Abraham is known as one of the best, brightest and boldest artistic voices in the industry.

Tri-C's 2021-2022 Performing Arts season features various productions showcasing classical piano, jazz and dance, bringing a world-class artistic experience to the Greater Cleveland community.

A.I.M by Kyle Abraham's performance is one of two shows in the series co-presented by Tri-C and DANCECleveland. In February, the organizations will present MOMIX, a company of dancer-illusionists founded and directed by Moses Pendleton.

To schedule interviews with Abraham or another A.I.M performer, please reach out to the media contact above.

Visit tri-c.edu/performingarts for more information on the 2021-2022 season. Learn more about DANCECleveland at dancecleveland.org.

For additional information on A.I.M by Kyle Abraham, visit aimbykyleabraham.org.
October 08, 2021
Erik Cassano, 216-987-3577 or erik.cassano@tri-c.edu