A Healthy Serving of Help
Tri-C's Giovanna Mingrone profiled for food rescue work with Stone Soup CLE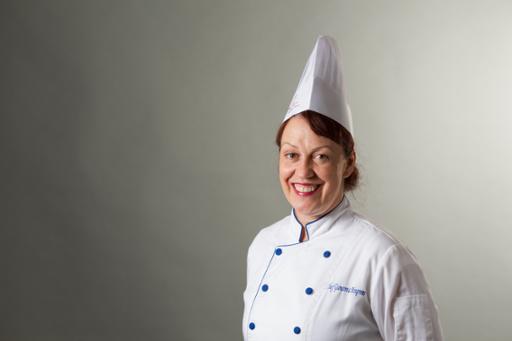 Cuyahoga Community College (Tri-C®) culinary instructor Giovanna Mingrone has done tons of good for Northeast Ohio.
Mingrone has "rescued" more than 75,000 pounds of food through Stone Soup CLE, a nonprofit she established in 2015 to help the hungry. The organization stocks local soup kitchens with excess food from restaurants, grocery stores and vendors.
A story in The Plain Dealer's Taste section on April 18 highlighted the efforts of Mingrone and others in directing excess food to those in need instead of letting it go to waste. The story was done in advance of Sunday's celebration of Earth Day.
Tri-C Times featured Mingrone's community work in its fall 2016 issue, and students from the College's Hospitality Management Center organized fundraising dinners to benefit the organization the past two years.
April 18, 2018
John Horton, 216-987-4281 john.horton@tri-c.edu