A Focus on Poverty: Tri-C Simulations Offer a Glimpse Into Low-Income Life
College program featured by 'The Sound of Ideas' on WCPN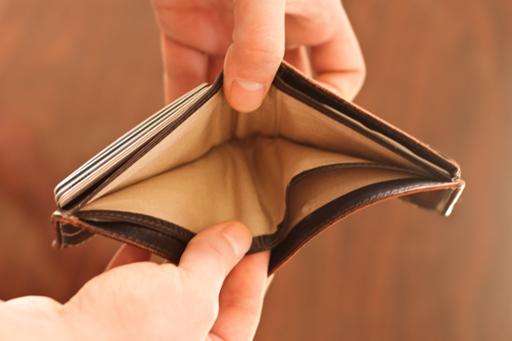 Can you imagine worrying about where you'll find your next meal? Or where you might sleep? For one out of three Clevelanders, those questions are a daily reality as they fight to escape poverty.
Community Action Poverty Simulations offered by Cuyahoga Community College (Tri-C®) offer a chance to understand what it might be like to live on an income where month-to-month survival is the goal.
The Sound of Ideas show on 90.3 FM/WCPN featured the program in a Jan. 30 segment. Tri-C guests included Brad Lipinski, associate professor of philosophy; Johnie Reed, assistant professor of business; and Marquita Rockamore, director of health industry solutions.
Participants in the simulation role-play a month in poverty to gain insight into the life of low-income families. The goal is to build empathy and understanding for those struggling to survive and encourage action to address the poverty crisis.
During the visit to the WCPN studio, Lipinski, Reed and Rockamore shared their experiences with the College's poverty simulation and the powerful message it delivers. The segment with Sound of Ideas host Mike McIntyre is posted online at www.ideastream.org/soundofideas.
The College's next poverty simulation will take place May 15 at Tri-C's Metropolitan Campus in Cleveland. Registration is limited. Click here to reserve your spot.
January 31, 2020
John Horton, 216-987-4281 john.horton@tri-c.edu