Fitness Focus: Tri-C Recognized for Creating Culture of Wellness on Campuses
College receives silver designation from Exercise is Medicine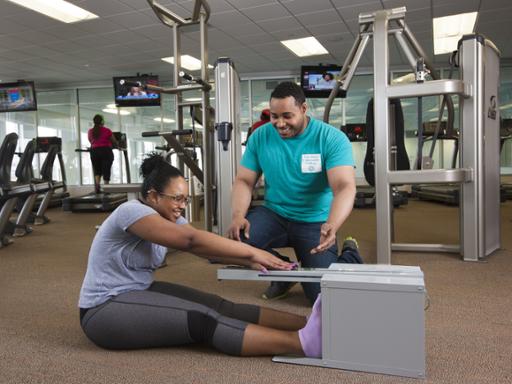 Cuyahoga Community College (Tri-C®) has joined a select list of universities and colleges honored by Exercise is Medicine® for efforts to create a culture of wellness.
Tri-C received a silver level designation from the organization for its work promoting a healthier lifestyle through fitness. It was one of 167 institutions honored from around the world.
Health and wellness initiatives sponsored by the College's Sport and Exercise Studies program include the Triceratops Trample 5K; Exercise is Medicine events at Eastern and Western campuses; personal training sessions; and health and fitness assessments.
Exercise is Medicine is part of a global health initiative by the American College of Sports Medicine. The goal is to promote physical activity and a healthy lifestyle to help prevent many chronic diseases.
The organization launched its recognition program in 2014 to honor colleges for their efforts to create a culture of wellness.
The Tri-C Sport and Exercise Studies program prepares students for careers as personal trainers, fitness specialists and other health-related professions. Visit tri-c.edu/exercise for more information.
May 04, 2020
John Horton, 216-987-4281 john.horton@tri-c.edu