A Discussion on Women and the Future of Leadership
March 5 program at Tri-C's Metropolitan Campus features local leaders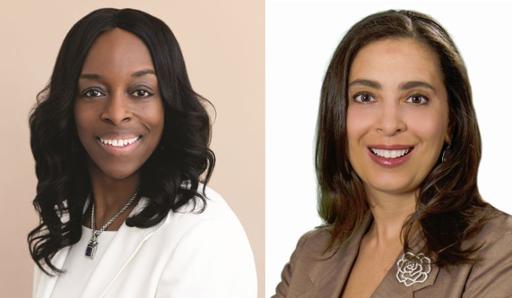 Women and the future of leadership will be the focus of a panel discussion taking place at 10 a.m. Tuesday, March 5, at the Metropolitan Campus of Cuyahoga Community College (Tri-C®).
The free program will feature Carmen Twillie Ambar, president of Oberlin College, and Robyn Minter Smyers, partner at Thompson Hine. The conversation will be moderated by Marianne Crosley, president and CEO of Cleveland Leadership Center.
The program will examine how society continues to work through a complicated history while redefining what it means to be a woman in power. It is meant to empower and embolden women looking for a seat in the board room.
"This is a candid discussion we need to have at Metropolitan Campus and beyond to advance as a community," Campus President Michael Schoop said. "We look forward to this conversation and more like it."
The program will be held in the Metropolitan Room of Metro Campus Center, located along East 30th Street near Community College Avenue.
The event is part of a series of Metro Campus programs designed to foster community discussion and connection. It is co-sponsored by the College's Jack, Joseph and Morton Mandel Humanities Center.
Registration is requested and can be done online at www.tri-c.edu/womenleadership. A reception will follow the program. Metropolitan Campus is located at 2900 Community College Ave. in Cleveland. Free parking is available in lots 4 and 5.
February 22, 2019
John Horton, 216-987-4281 john.horton@tri-c.edu