36 Ways to Transform Higher Education
Tri-C's Angela Johnson part of national committee making recommendations to Congress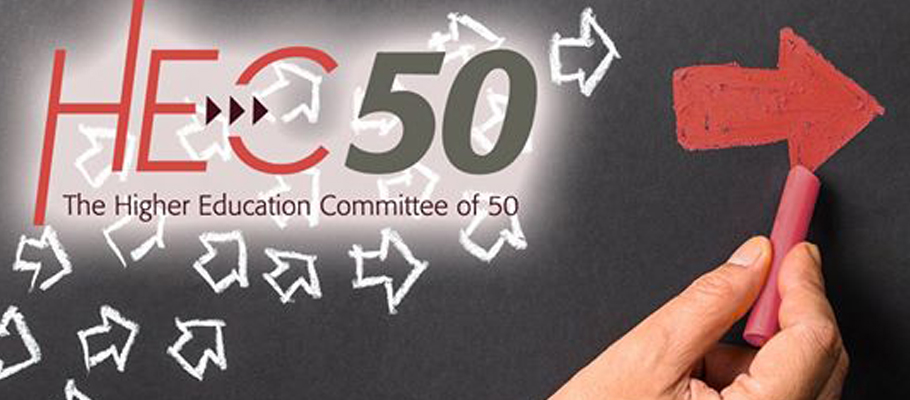 Angela Johnson of Cuyahoga Community College (Tri-C®) spent the past year working with a national committee examining policy areas related to access, affordability, accountability and transparency.
The Higher Education Committee of 50 focused on finding practical ways to better serve and protect college students now and in the future.
Today, the group announced recommendations now headed to Congress.
The committee's report includes 36 suggested actions to help students succeed in their pursuit of higher education. Many of the recommendations involve ways to ease the financial burden of tuition for students and their families.
Among the three dozen recommendations for lawmakers are:
Requiring the U.S. Department of Education to provide more transparency on the verification-selection process through the FAFSA, with the goal of reducing the number of FAFSA applications selected for verification.
Requiring the U.S. Department of Education to develop and add a dynamic, user-tested truth-in-lending calculator and annual debt letter to entrance counseling and the federal web portal for borrowers (StudentLoans.gov).
Permitting students to file a FAFSA that would allow financial aid consideration for multiple years (e.g., a one-time FAFSA).
Eliminating higher education tax credits and put those funds into the Federal Pell Grant program.
Lifting the ban on collecting student unit-record level data and develop a Student Unit Record Data System (SURDS).
Returning the 90/10 rule ratio to 85/15. Also, including U.S. Department of Defense (DOD) military tuition assistance benefits and Veterans Affairs (VA) benefits as part of the calculation of federal revenue (i.e. the 85 percent, from which these benefits are currently excluded).
Simplifying and improving the current financial aid application process by implementing NASFAA's proposed 

three-level application process

, expanding the functionality of the IRS Data Retrieval Tool, considering a multi-year FAFSA, and/or considering use of the federal tax return as the aid application.
The Higher Education Committee of 50 featured college leaders from all sectors of postsecondary institutions. The group was facilitated by the National Association of Student Financial Aid Administrators and funded through a Bill & Melinda Gates Foundation grant.
Visit www.highereducationcommitteeof50.org for more information or to read the full report.
March 13, 2019
John Horton, 216-987-4281 john.horton@tri-c.edu