3/27 UPDATE: Tri-C Response to COVID-19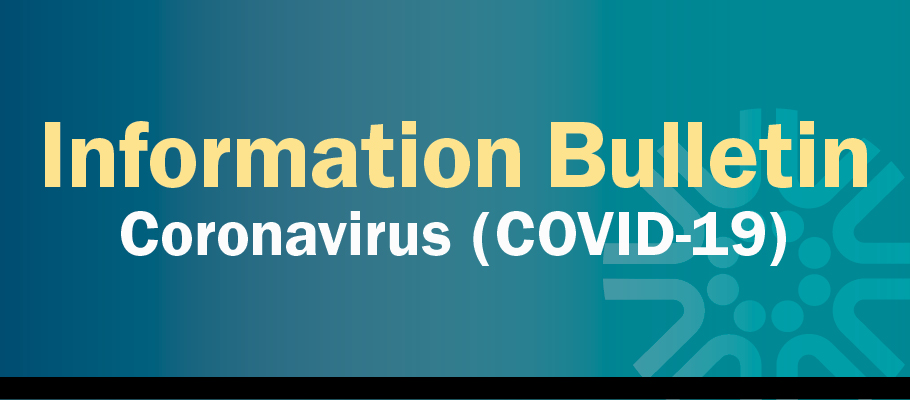 Adjustments to programs and services are expected to continue as Cuyahoga Community College (Tri-C®) evaluates new information while working to limit the spread of the coronavirus (COVID-19).
Tri-C asks for understanding as guidelines shift. Here is information for Friday, March 27.
PROCESS UPON RECEIPT OF NOTICE OF EMPLOYEE CONTRACTING COVID-19
Employees should adhere to the following guidance upon learning that they have contracted the coronavirus or come in direct contact with a colleague who has a confirmed diagnosis of COVID-19.
EMPLOYEES WITH CONFIRMED DIAGNOSIS OF COVID-19
Employees should follow all medical advice given directly by their physician. In accordance with the Centers for Disease Control and Prevention (CDC) and College directives, the employee, if not hospitalized, should be directed to self-isolate for 14 days after the cessation of all symptoms and seek further medical assistance if their symptoms worsen.
Employees should notify their supervisor, who will notify the applicable vice president and Risk Manager, Joseph Amschlinger, at joseph.amschlinger@tri-c.edu. Risk Management will notify Plant Ops of any areas visited by the employee for special sanitization.
The employee should describe, in detail, any members of the College community with whom they have come in contact during the two-week incubation period (i.e., from the date they began exhibiting symptoms). These details should include date, time, exact location (campus, building and room number) and duration of contact. The employee should also disclose the date they first began to exhibit symptoms. Notice should be given to those exposed individuals to self-isolate for 14 days. Efforts to protect the privacy of the employee will be taken.
EMPLOYEES DIRECTLY EXPOSED TO AN INDIVIDUAL OR COLLEAGUE WITH A CONFIRMED DIAGNOSIS OF COVID-19
In accordance with CDC and College directives, employees should self-isolate for 14 days, monitor their symptoms and seek further medical assistance if they develop symptoms or their symptoms worsen. If at any time an employee receives a confirmation of testing positive for the virus, they should report those results to their supervisor.
Supervisory staff, as identified by the applicable vice president, should notify employees in this category of the date, time, place and duration of their possible exposure and tell them to contact their primary care physician to report the exposure. Employees should follow all medical advice given directly by their physician and seek to be tested if given an order by their physician. If an employee does not have a primary care physician, they can call the MetroHealth System's COVID-19 hotline at 440-59-COVID (440-592-6843).
FOR ALL EMPLOYEES
Please remember that, according to the CDC, COVID-19 symptoms may appear 2-14 days after exposure (based on the incubation period of MERS-CoV viruses). 
These symptoms may include:
Fever
Cough
Shortness of breath
Achiness
Severe headaches
The CDC has posted a Coronavirus Self-Checker on its website as a guide to help you make decisions and seek appropriate medical care.
Thank you for your patience as we continue to respond to this evolving situation.
March 27, 2020
John Horton, 216-987-4281 john.horton@tri-c.edu