2020 Tri-C JazzFest Cleveland Canceled
Festival organizers now exploring virtual event to benefit local musicians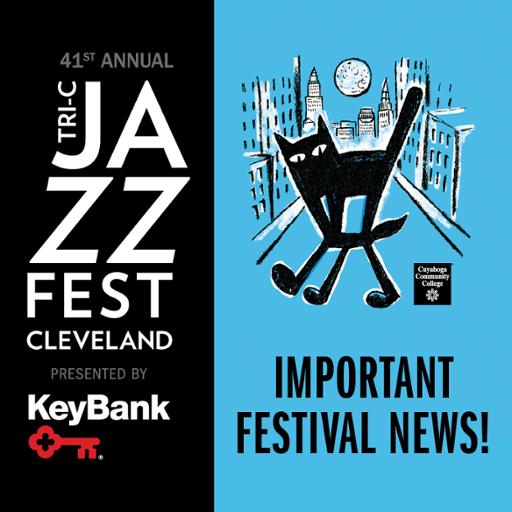 Uncertainties created by the COVID-19 outbreak have led to the cancellation of the 41st annual Tri-C JazzFest Cleveland, presented by KeyBank. The event had been scheduled for June 25-27 at Playhouse Square.
Too many unknowns regarding the spread of the virus, and when it may subside enough for the state to lift restrictions on large-group activities, forced the decision.
There's hope, however, that the music won't be completely silenced. Planning is underway to present a virtual concert featuring local musicians. Artists would be paid for participation in the event, providing welcome income during a time when most have lost paying gigs.
Details for the virtual concert will be announced at a later date.
"We see this as an opportunity to showcase Cleveland's best while giving jazz fans everywhere a special treat," said Terri Pontremoli, director of Tri-C JazzFest. "You can't beat the experience of live music in crowded concert halls and clubs, but this is another way to sustain musicians and feed the souls of our audience." 
Over the past four decades, Tri-C JazzFest has become a cherished tradition for tens of thousands of music lovers. The festival has grown into a destination event with ticketed shows featuring top jazz acts and free outdoor performances highlighting local talent.
At its heart, Tri-C JazzFest remains rooted to its mission to educate and nurture the future of jazz. Events throughout the year connect students of all ages with jazz performers who bring the art form to life. Many of the programs are free to expand community access to the performing arts.
Refunds will be offered for those who purchased advance festival passes for this year's Tri-C JazzFest. Individual tickets had yet to go on sale for the nine indoor shows featured in the 2020 lineup.
Visit tri-cjazzfest.com for more information.
April 22, 2020
John Horton, 216-987-4281 john.horton@tri-c.edu