10KSB Helps Pietra Foster Grow Child Care Business
Owner of Wickliffe Academy learns financial, leadership skills in program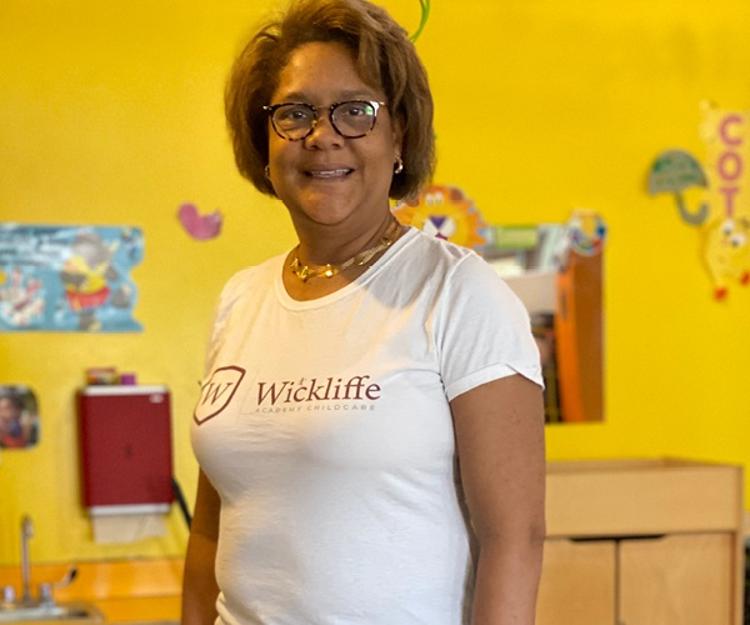 Pietra Foster always knew she had a good business model. But the owner of Wickliffe Academy and Collinwood Academy day care centers knew if she wanted to take her business to another level, she needed to sharpen her leadership skills.

That's why she enrolled in the Goldman Sachs 10,000 Small Businesses (10KSB) program at Cuyahoga Community College (Tri-C®).

"I have a friend who went through 10KSB, and she recommended it to me," said Foster, the academies' CEO and director. "When I investigated it a bit more, it looked like a good fit for me."

Much has changed since Foster opened her first day care center in 2008, and she knew she and her business would have to remain adaptable as times changed.

"Wickliffe was my first center, then Collinwood followed in 2014," she said. "I also took over my mother-in-law's day care in Dayton in 2019. So the business has been growing and, along with it, the demands of running it."

And then, COVID-19 dealt her business — and many like it — a significant blow, as enrollment dropped by up to 50%.

"I had to start thinking about what day care would look like during and after COVID — what our parents and children would want and need," Foster said. "As an organization, we had to start reassessing where were and what we wanted to be."

Foster attended 10KSB in fall 2020. Her time in the program taught her several valuable lessons, including the importance of developing an increased understanding of financial indicators and reports, as well as how to assess growth opportunities for fit and potential.

"My instructors and fellow cohort members helped give me the knowledge and confidence to really understand the financials," she said. "I always knew financials were important, but I tended to just let my accountant deal with the numbers and only gloss over the quarterly reports. Now, I feel like I can go a little deeper and really understand the financial health of my company."

She also learned how to define a vision and long-range objectives for her business, which will serve as tools for vetting potential growth opportunities as she explores opening centers in new cities.

But along with long-term planning, 10KSB also assisted Foster in solidifying her position in the short term. During the pandemic, Foster didn't deviate from her business model, still providing on-site child care for working parents — but she did work with a cohort member to build a new website that allowed parents to complete much of the enrollment process in their own homes.

Along with increased sanitation and safe-distancing protocols, it was another step to reassure concerned parents that Foster's centers were keeping their children's best interests in mind.

"The new site has registration forms available for downloading, and we're now seeing many parents showing up on the first day, paperwork filled out and ready to go," Foster said. "It has really changed how we take in new business, making it much safer and more efficient."

Foster continues to use the lessons learned and connections formed at 10KSB, and she recommends the program to any business leader looking to improve their leadership and management skills.

"Business leaders need to understand many things: their leadership style, their staff, their finances, their vision and mission, and how to tap into the best of all of those things to make a profit," she said.
"10KSB will allow you to take the time to explore all of those areas and see them in a new light."

Click here to learn more about the 10KSB program at Tri-C.
April 07, 2021
Erik Cassano, 216-987-3577 or erik.cassano@tri-c.edu