Small Bites Big Dreams




Thursday, March 5, 2020 | 6-9 p.m.
Metropolitan Campus Center
2900 Community College Drive
Cleveland, Ohio 44115
Complimentary Valet Parking
An evening to support scholarships for Tri-C Hospitality Management students.
Join us for a celebration of food and drink prepared by Cleveland's top chefs and Tri-C students. Check out the list of participating chefs and their menu items. View the Small Bites Big Dreams Menu.
Buy Tickets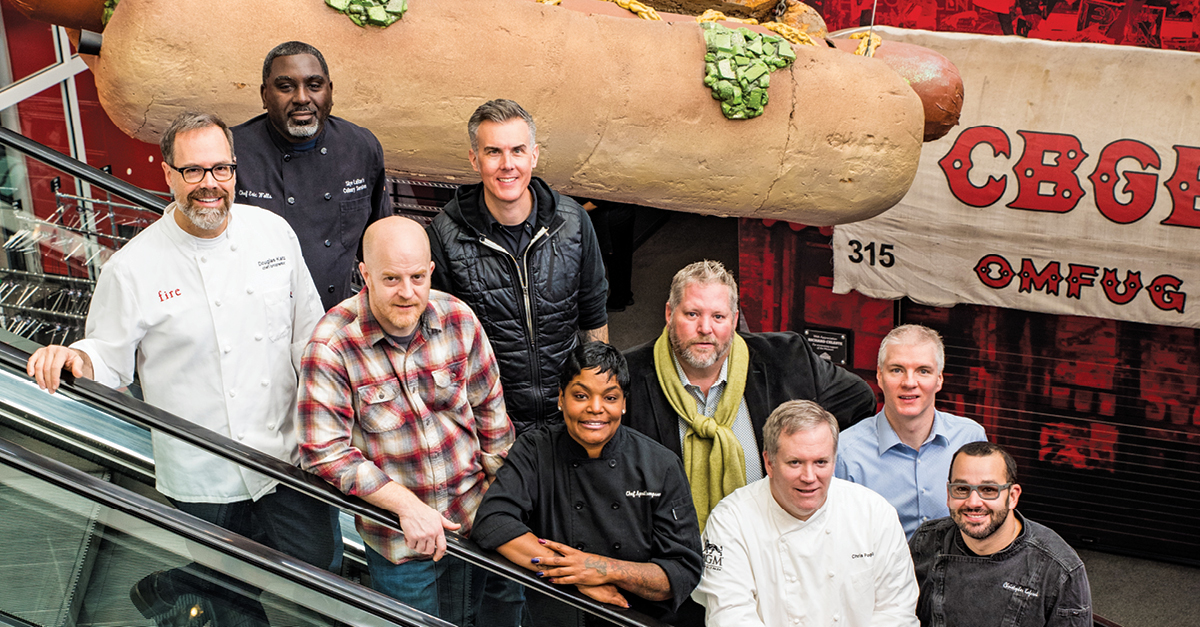 2020 Small Bites, Big Dreams Culinary Council
Starting from top left
Eric Wells, Skye LaRae's Culinary Services; Matt Fish, Melt Bar and Grilled; Brandt Evans, Pura Vida; Brandon Chrostowski, EDWINS Leadership & Restaurant Institute; Doug Katz, fire food and drink; Derek Clayton, Michael Symon Restaurants; April Thompson, Wild Thymez Personal Chef Service; Chris Poplin, MGM Northfield Park; Chris Kafcsak, Nomad Culinary.

Not Pictured: Arnaud Berthelier, The Union Club of Cleveland; Dante Boccuzzi, Dante Dining Group; Britt-Marie Culey, Coquette Patisserie; Heather Haviland, Lucky's Café; Karen Small, The Flying Fig; Ky-Wai Wong, Tri-C Hospitality Management Center.