Getting Started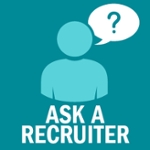 Cuyahoga Community College strives to create positive, nurturing and learning-focused environments for students. Whether you are seeking a degree, interested in gaining a new skill or exploring a new hobby, you can choose from many programs and courses.
Have you or your family experienced financial hardship due to the COVID-19 pandemic? Cuyahoga Community College's Full Tuition Assistance program can help. Learn more by clicking the button below.
What type of student are you?
Do you have academic knowledge as a result of exams, training certifications, work or life experience?  You may be eligible to get college credit for this experience.  See if you meet the criteria.