All Things Agile and Project Management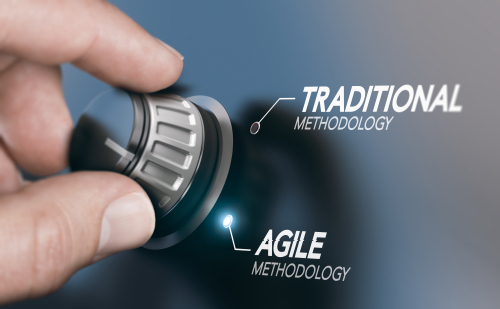 Thursday, Aug. 29, 2019, 7:30-10 a.m.
Corporate College® East | 4400 Richmond Road | Warrensville Hts., OH 44128
Overview

The terms Agile and Scrum have been in the marketplace for several years. But what do these terms really mean to organizations attempting to implement these concepts and methods? Join us for a complimentary informational breakfast seminar. Hear from our subject matter experts as they walk you through the high-level concepts and provide helpful guidance to how these methods may be applied to your organization.

Is your organization agile ready?
Agenda
7:30-8 a.m. Registration, Breakfast and Networking
8-8:15 a.m. Welcome
8:15-9:30 a.m. Presentation

What is Agile and Scrum?
Agile vs. Traditional Methodology
What are the benefits and who benefits (Case Study)
Are you ready? (Interactive)

9:30-10 a.m. Q&A and Final Remarks
10-10:30 a.m. Facility Tours Available Upon Request
Audience
Ideal for organizations in Northeast Ohio considering or already engaging in a Lean, Agile, DevOps and Project Management environments. Leaders in operations or engineering, technology as well as project managers and developers/team members across all industries.

Top areas for utilizing Agile and Scrum include: new products/service development, marketing campaigns, technology modernization and implementation, reorganizations and mergers, design engineering, and construction.
Information and Registration
216-987-0234
Register by Aug. 23, 2019
Through our partnerships, we offer the most up-to-date, nationally recognized, quality curriculum taught by industry experienced instructors.