Tyrone Young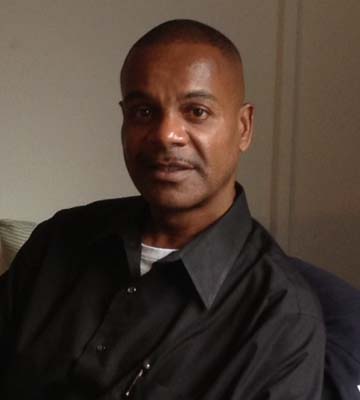 As a 10th-grade dropout from John Adams High School, Tyrone Young was often in trouble. "I was a product of my community," said Young.
However, a counselor in the juvenile justice system saw something in him and persuaded a military recruiter to take the young man into the Army. It was a good move, and from 1977-80, while he was on active duty, Young was trouble free.

Young received his honorable discharge after three years in the reserves, but he soon returned to his old ways and added to his difficulties by abusing alcohol and drugs. In 1989, he was diagnosed with an addiction disorder, but he did little to address the situation.
Sick and tired of the merry-go-round he was riding, Young was ready to make a change. The opportunity arrived on May 27, 1997, when a man approached Young on the street and told him there was a better way of living. It was a moment of conversion for Young, who had a spiritual awakening.
He had never seen that man before and has not seen him since. "He introduced me to Jesus and that changed my life," Young said.
He also received emotional and spiritual support from the Rev. R.A. Vernon, founder and senior pastor of The Word Church in Warrensville Heights, and his wife, Lady Victory Vernon.
Young went to Recovery Resources, a nonprofit organization that helps people triumph over mental illness and addictions. Three years later, he began a six-month course of preparation for the GED exam, which he passed with high marks.
He enrolled at Cuyahoga Community College (Tri-C) and majored in human services with a concentration in chemical dependency. Young cited Rosary Hall counselor Orlando Howard as an inspiration. Rosary Hall is an addiction treatment center based at St. Vincent Charity Medical Center.
While attending Tri-C, Young interned at ORCA House treatment center. He earned his associate degree in 2005 and continued his education at the Capital University extension program in downtown Cleveland.
He graduated from Capital in 2007 with his bachelor's in social work and, since he graduated with honors, Young received scholarship funding for graduate education at Case Western Reserve University. Last May, Young graduated with honors again – this time earning his master's in social service administration.
Today, Young has a job in which he helps boys and girls ages 16 and older develop the skills they need to live independently. He is the transitional coach and life skills coordinator at Next Step a program of START – Support To At-Risk Teens, part of Lutheran Metropolitan Ministry.
When asked how he took steps to go from being on the wrong side of the juvenile justice system to saving young men and women from that difficulty, Young said, "Faith without work is dead, but thanks be to the Lord for the caring staff at Tri-C for helping me get the work done!"