Dr. Shirley Jordan Seay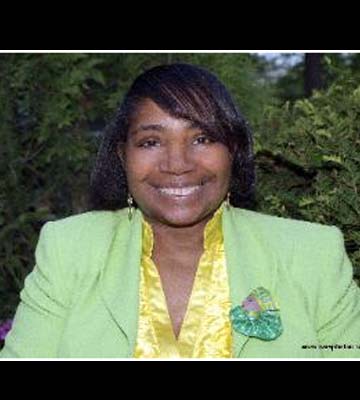 The journey from GED to Ph.D was long and challenging for Shirley Jordan Seay, but it has been rewarding as well. Living in the Wade Park-Superior neighborhood on Cleveland's East Side, Seay attended Glenville High School but transferred to John Hay for its data processing program.
Seay recalled, "When I showed up for class, I discovered that my spot had been given to someone with better connections." Seay then planned to attend John Hay at night to finish high school, but her husband suggested she just earn her GED and go to college. She received her GED in 1975 when she was 20.
Seay worked as a nursing assistant at the veterans hospital, which led her to enroll in the nursing program at Cuyahoga Community College (Tri-C®).
"It was an awesome experience and I loved it," said Seay, who attended the Metropolitan Campus. "It was close and convenient."
She earned her Associate of Applied Science in nursing in June 1978 and returned to the VA the day after she graduated.
While continuing her work at the VA, Seay began classes at Ursuline College. "I knew that if I wanted to advance my career, I needed to learn more," said Seay. "My instructors at Tri-C urged all of us to continue our nursing education. It was wonderful the way they encouraged us to advance our skills and knowledge."
The desire to learn more certainly kept Seay in the classroom. After earning her Bachelor of Science in nursing from Ursuline in 1987, she earned a Master of Education: Sports Management from Cleveland State University in 1992, a Master of Science in nursing administration from the University of Phoenix in 2003 and a doctorate in health care administration from TUI (now Trident University) in 2010. She also acquired a certificate from Santa Barbara City College in Cancer Information Management and a certificate from Tri-C's Corporate College® in electronic medical records.
This remarkable woman also found time during this period to raise a family and spend 20 years in the Army Reserve Nurse Corps, retiring in 2002 with the rank of major.
Seay's continuing education and experiences have led her to train with the American College of Surgeons Commission on Cancer to work with facilities seeking cancer program accreditation. As a certified cancer registrar, she is actively involved in cancer data collection, analysis, and reporting. The data, along with careful statistical analysis, can help doctors and researchers develop cancer treatment plans. Seay is an expert in cancer program standards and is an in-demand consultant.
Dr. Seay has just returned to Tri-C as a teacher in the area of cancer information management certification preparation, breaking new ground with the first-time course offering in this area.

"Tri-C started me on my way as a health care professional. Now I have the opportunity to help others begin their journey," Seay said. "It is a way for me to thank Tri-C and pass on knowledge and encouragement, as was done for me. I am very excited and very thankful for this opportunity."