Broadcast Sports and Live Event Production Pilot Program



Description:

Cuyahoga Community College's (Tri-C) Television and Video Services (TVS) department will run a multi-month sports production pilot program beginning in the fall of 2017 as the framework for a Broadcast Sports and Live-Event Production Program.  The pilot will consist of several hands-on workshops taught by industry professionals. Students will learn the various roles and skills on a broadcast truck and put those skills to practice through live-streaming and recording Tri-C sporting events.  Participating students will perform and learn a variety of roles such as camera operation, microphone placement, sound mixing, character generation, replay, technical directing, and utility.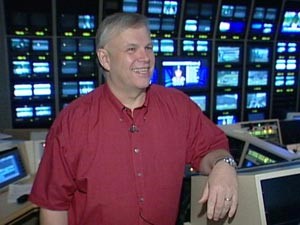 What makes the pilot program unique is learning from and working with Pat Murray who recently retired from SportsTime Ohio/WKYC-TV as Director of Baseball Operations. Pat will be the lead instructor for the workshops and direct the games.   
Objective:
To offer a streamlined, multi-month series of intensive hands-on workshops designed to give maximum professional instruction, in a fraction of the time, with the aim of training a workforce hired at entry-level positions on broadcast sports or live event productions in Northeast Ohio. All instructors are working professionals and will likely be the ones hiring or recommending students for hire.  This workshop is the beginning of the participants' industry networking and the first step towards getting their foot in the door of the industry.