Paralegal Job Opportunities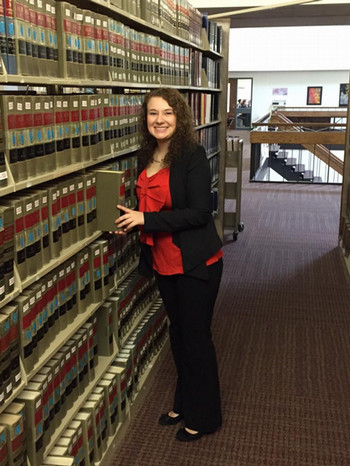 10/12/2018 Project Assistant: Cleveland, OH. With more than 2,500 lawyers, including more than 400 lawyers in Europe and 200 lawyers in Asia, Jones Day ranks among the world's largest law firms. Jones Day seeks to employ the most qualified people for every position in the Firm in order to continually deliver superior client service through professional excellence and teamwork. Jones Day offers competitive compensation, excellent benefits, and career advancement opportunities in a stimulating work environment.
Summary of Essential Duties and Responsibilities (other duties may be assigned):
Primary responsibilities include providing general assistance to a project team in the Private Equity Practice. Duties include legal factual research with respect to client matters, including entity formation and foreign qualifications, mergers, entity good standing, litigation and lien searches, SEC filings, relevant markets and industry standards and practices; participate in due diligence and other reviews of client records and files; assist with entity formations, qualifications, mergers, dissolutions, etc.; prepare and maintain corporate record books and databases of client records and due diligence materials; obtain services from outside contractors, including corporate services, research services, filing services, duplicating services, bindery services and printers, including processing billing and disbursement paperwork in connection with those services; under the supervision of an attorney, draft, edit, conform and otherwise assist in the preparation of contracts, closing documents and other legal documents and correspondence; and assist supervising lawyer with closings and post-closing matters.
Required Qualifications:
• BA/BS degree
• Paralegal certificate desired, but not required
• Strong organizational and time management skills, including the ability to organize self and others
• Must possess strong analytical, research and communication skills, proficiency with computer-based word processing, spreadsheet and database applications and Internet research, and a willingness to learn
• Ability to work overtime as needed
Applicants must complete an online application to be considered for this position. The application can be found on the Careers page of the Jones Day website, www.jonesday.com. 
Jones Day is an Equal Employment Opportunity employer
10/12/2018 Legal Secretary: Cleveland, OH. We are seeking candidates for a full-time Secretary in our downtown Cleveland office.  Scheduled hours will be 9:00 a.m. to 5:30 p.m. or 9:30 am to 6:00 pm, Monday through Friday.  This position will perform legal secretarial/administrative assistant duties for attorneys and/or paralegals in the Commercial & Public Finance Practice Group. 
Position responsibilities include but are not limited to the following: Types correspondence, memoranda, and other legal documents to be reviewed by attorney/paralegal; Answers telephone calls, takes messages or sends callers to voicemail system if preferred; Reads, sorts, and date stamps incoming mail. Ensures that outgoing mail is timely delivered. If necessary, routes mail to specific delivery service and follows up on timely delivery; Establishes and maintains calendar, contact lists, and deadline reminder systems; Maintains attorney and general office files; Reviews and prepares files to be closed when matters are complete; Greets clients and visitors; maintains good customer service with external and internal clients; observes confidentiality of attorney-client relationship; Schedules appointments and travel arrangements; Enters attorney and paralegal time into the timekeeping system; Works with Billing Department and billing attorney to review and revise billing Proformas. Assist in finalizing bills for client mailing; Additional duties as assigned.
Candidate must have excellent customer service skills. Ideal candidate will be team oriented, flexible and a problem solver.  Individual must be capable of working independently, detail oriented, confidential, dependable, and display good judgment. Ideal candidate will also have excellent computer skills with experience in Windows 10, Microsoft Suite Office 2010 including advanced knowledge in Word, Excel, PowerPoint, and Outlook and a working knowledge of Nuance.  Excellent proofreading and the ability to apply grammar, spelling, and punctuation skills a must.  Additional qualifications include solid organizational skills, detail orientation and ability to multi-task under pressure.
High school diploma or equivalent, certificate or degree a plus. Minimum of 3 years of secretarial/administrative experience preferred. Apply Here
10/11/2018 Paralegal/Legal Assistant: Westlake, OH. Duties to include: contact with clients re: client questions, updates of proceedings; document requirements (from client); supervising client execution of litigation related documents; Check docket, contact the court re hearings, filings, etc.  Familiarity with E-filing in Cuyahoga County is a plus; Completion of discovery responses, generation of outbound discovery; researching fact questions, information sources, etc; Prepare deposition summaries as necessary; Mastery of MS Word, Excel, Outlook, Adobe, MS Office required.  Familiarity with Lexis Nexis Time Matters software, Family Law Software, Puritas Springs Software is a plus.  Solid computer skills and a candidate that is prepared to hit the ground running is a must; General paralegal level research, drafting, organizing/maintenance of files; Attend trials, court hearings and depositions with principal attorney; Keep track of time and bill per attorney. Please send resume and cover letter to: WHH@HuntLG.com 

10/10/2018 Bilingual (Spanish) Paralegal/Legal Assistant: Cleveland, OH. Fast-growing, downtown law firm, with focus on immigration law and general legal services for immigrant community, seeks Bilingual (Spanish) Paralegal/Legal Assistant. Candidates must have strong verbal and writing skills in Spanish and English, be able to assist attorneys in preparing immigration forms and preparing for court, be well-organized, punctual, and able to meet the demands of a busy law office. Experience is preferred but not necessary. Email resume and cover letter to richardtmherman@gmail.com
10/9/2018 Legal Assistant/Paralegal: Cleveland, OH. Small law office seeks part-time legal assistant or paralegal. Applicant must be organized and detail-oriented. Proficiency with MS Word and Excel a must; the more tech knowledge and experience, the better. Motivated workers have an exceptional opportunity to grow in this role. Time and hours flexible. Pay negotiable and commensurate with skills and experience. Please send resumes to wendy@erichenrylaw.com. 
10/5/2018 Clerk/Paralegal: North Olmsted, OH. West side law firm just east of Stearns Road and Lorain Road seeks a legal assistant/law clerk/paralegal (full or part time). Duties include (but are not limited to) client file setup, research and document preparation. Applicants are encouraged to submit a resume. Students currently enrolled in course study are welcome to apply. Send resume and cover letter to Colleen at admin@ealegal.net.
10/4/2018 LAV Paralegal: Cleveland, OH. The LAV paralegal will provide paralegal services to the LAV attorney in that position's efforts to provide holistic representation to survivors of sexual violence and human trafficking across Ohio's 88 counties, with a particular emphasis on areas with a documented lack of representation resources for survivors. This position will collaborate with the LAV attorney, director of legal services and policy and legal advocate on comprehensive and coordinated legal representation for survivors in campus hearings and civil cases in Ohio courts. The LAV paralegal will also provide coordination, scheduling and support services to the OAESV legal team in conjunction with LAV grant objectives. This position will be supervised by the LAV attorney.
Principal Duties and Responsibilities:  
Provide administrative and organizational support to the legal team for fulfillment of LAV grant objectives.
Engage in legal research, drafting, proofreading and filing under LAV attorney supervision.
Collaborate with legal team to maintain VAWA-compliant confidentiality policies and procedures.
Communicate with courts, law enforcement agencies, education institutions and other relevant institutions in conjunction with LAV attorney cases.
Communicate with clients.
Maintain filing and scheduling for case management system.
Provide scheduling and coordination support for LAV projects.
Facilitate trauma-informed engagement with LAV attorney clients.
Qualifications: 
1-5 years of experience or completion of paralegal education program.
Ability to work independently and as part of a team.
Excellent research and drafting skills.
Knowledge and experience with electronic filing.
Proficient in Microsoft Office Suite, including Outlook.
Self-directed work ethic and effective time management skills.
Familiarity with case management software a plus.
Ability to travel as needed. 
Hours and Location:
This is a full-time position (40 hours/week), requiring and offering flexible hours.
Some evenings and weekends required.
Based in OAESV's Columbus satellite office, with the ability to communicate regularly with OAESV staff and to travel throughout the state as needed.
To apply, submit resume and cover letter to info@oaesv.org with the subject line "LAV Attorney Application" on or before Oct. 15, 2018.
The Ohio Alliance to End Sexual Violence is an equal opportunity employer.
10/2/2018 Paralegal Assistant: Cleveland, OH. Independence law firm has immediate full-time, entry-level position available in our workers' compensation department. Recent paralegal studies graduate or current paralegal studies student desired. Applicant must be proficient in Microsoft Office, including typing of form letters, documents and composing original letters as well as in data entry, emailing, scanning, mailing, filing and copying. Professional phone skills required. Candidates should submit a cover letter, resume and references to:
Mary Ann Kuilder, COO
mkuilder@rbslaw.com
Ross, Brittain & Schonberg Co., L.P.A.
6480 Rockside Woods Blvd. South, Suite 350
Independence, OH 44131
216-447-1551
9/27/2018 Law Clerk/Paralegal: Independence, OH. Civil litigation law firm seeks a legal assistant/law clerk/paralegal (full-time or part-time). Duties include, but are not limited to, client file setup, research and document preparation. Applicants must submit a resume along with a cover letter that outlines compensation and benefit expectations. Students currently enrolled in course study are welcome to apply, but applicants seeking a long-term permanent position are preferred. Send resume and cover letter to Dan Morell & Associates LLC, Attn: HR, 6060 Rockside Road, Suite 200, Independence, OH 44131 or email to dmorell@danmorell.com. 
9/26/2018 Document Management Specialist: Cleveland, OH. The document management specialist supports the land solutions team through real estate document review, communication, accurate documentation and overall coordination of client-provided documents to ensure real estate is secured in a timely manner. This position requires excellent communication skills, extreme attention to detail and the ability to transition seamlessly from project to
project over the course of the day. Please click the link for more details and instructions on how to apply: Document Management Specialist.
9/21/2018 Part-time Records Researcher: Cleveland, OH. Records Researcher
9/21/2018 Administrative Assistant: Cleveland, OH. Eastside Law Firm seeking an administrative assistant to perform detailed office administrative functions. A bright, responsible individual is needed to supervise scheduling, calendar Court dates, follow up with clients and Court proceedings as well as client correspondence. Attention to critical deadlines and organizational skills are required. legal experience is not required. Please contact kathy Gerome at 216-292-3300 or kgerome@lawkkwt.com
9/21/2018 Paralegal: Akron, OH. Paralegal: Willis & Willis Co., L.P.A. has an opening for a litigation paralegal. Willis & Willis Co., L.P.A. is a plaintiff-oriented litigation firm representing the physically injured. The position is a full-time 8-5 Monday through Friday, 40 hr./week salaried position. Duties include: transcription of dictation, preparation and filing of pleadings; monitoring dockets; legal research; client contact, ordering and tracking status of various document requests; general errand-running. Requirements are familiarity with both Microsoft and Google suite of applications; excellent typing; proof reading and spelling abilities; good telephone skills; good work ethic; desire to learn; personal transportation. Familiarity with legal research and/or pleadings a plus but not necessary. Essential to this job is the ability to multi-task and follow through, until tasks are pursued to actual completion. Salary: negotiable and commensurate with experience. Benefits available. More can be learned about Willis & Willis, Co. L.P.A. by visiting our website: www.willislegal.com. Phone: 330-434-5297. Address: 670 West Market Street, Akron, OH 44303. Email address: todd@willislegal.com. Resume and cover letters may be forwarded by mail or email.
9/17/2018 Receptionist/Legal Assistant: Cleveland, OH. Full-Time Receptionist/Legal Assistant. Job Description: Greet all clients/guests and offer refreshments; Answer phones, take messages and check voicemail boxes (reception and SMO's); Sort and distribute incoming mail; prepare basic correspondence (enclosure letters, service letters), send all outgoing mail/FedEx/faxes, etc. (includes preparing labels and envelopes for all outgoing mail, newsletters, etc.); Arrange for hand delivery services as needed; General copying/scanning of documents as needed; Setup new files (includes preparing file folders, updating client databases, etc.); Manage and update general client database(s); Manage and update association board rosters/databases; Keep files organized and neat; updating client information as necessary; Keep office tidy; Assist attorneys and paralegals as necessary (scheduling appointments, pulling files, pulling court documents, check dockets, organizing files for trial, making phone calls, etc.); Manage office calendar (includes adding dates to calendar from incoming mail as necessary:  court notices, notices of deposition, notices of hearing, etc.); Convert PDF's to Word documents as needed; Assist in preparation of seminar materials. Please send your resume to: Beth Pfeiffer at bpfeiffer@ottesq.com
9/12/2018 Paralegal: Cleveland, OH. A law firm in Cleveland is looking for a personal injury litigation paralegal. The following is a brief job description of what interested applicants need to be able to perform: client intakes; obtaining/gathering and reviewing/summarizing medical records, itemized statements, subrogation, lost wage information, etc.; drafting of Complaints; drafting discovery requests; preparing demand/settlement packages; assist attorney in trial preparation; organization and attention to detail is a must! Pay will be discussed at the time of interview. If interested, please submit a cover letter and resume. If interested email: info@tayehlaw.com
9/06/2018 Legal Assistant: Strongsville, OH. Sottile & Barile LLC is a full-service creditors' rights law firm looking for a legal assistant in its Strongsville office. The legal assistant is responsible for preparing legal documents and updating case files in a fast-paced environment. If you are motivated, team-centered, responsible and eager to learn, we encourage you to apply. Job Duties: Understand and demonstrate the principles of the company's mission, vision and values; prepare demand letters, complaints, land contract forfeiture documents, eviction documents and motions for default judgments; review dockets for complaint filing dates, service of process dates and judgment dates; update client files in the firm's database; organize client files and collect data to be entered in the firm's database; analyze data for errors; verify data by comparing it to source documents; accurately enter information into various computer programs;
keep sensitive client information confidential; adhere to FDCPA and state and federal laws and regulations; handle incoming phone calls and direct them to specific staff members; comply with policies and procedures as required; successfully complete training and certifications; achieve required score on FDCPA test. Job Qualifications: High school diploma or equivalent; Ability to diligently work through case load; Ability to work in a team environment; Detail-oriented; Ability to plan, organize, prioritize and multitask; Superior keyboarding skills are a must; Basic math skills (addition, subtraction, multiplication, division, percentages); Ability to use standard office equipment; Ability to work independently; Basic ability to use internet and email for business purposes.; Ability to refer to policy and procedures when applying information and making decisions. Interested applicants should contact Franco Barile at franco.barile@sottileandbarile.com.
8/28/2018 Receptionist: Middleburg Heights, OH. Phillips & Mille seeks a highly motivated legal receptionist for the front desk of its Middleburg Heights office. The ideal candidate will have at least one year of law firm and customer relations experience; experience with legal software such as Amicus and Worldox; and experience with Word, Excel and WordPerfect; and excellent communication, organizational and multitasking skills. This is an excellent opportunity to join an established firm and grow within a thriving practice. This position is with a full-service law firm with offices in Middleburg Heights, Peninsula, Medina and Lakewood. The practice groups consist primarily of elder law (estate planning, Medicaid, long-term care planning, probate, guardianship and probate and trust litigation), family law (divorce and child custody), business formation, contracts, real estate and personal injury. The attorneys are committed to providing personalized and quality legal services and maintaining relationships with their clients. Interested applicants should submit resume and cover letter, including salary requirements, to Phillip Henry at phenry@pmlawyers.com.
8/7/2018 P/T Paralegal: Beachwood, OH. Law firm in Beachwood seeks a part-time paralegal (10-12 hours per week) to assist with drafting wills, POAs, HPOAs, pleadings and discovery. May also assist with research and filing of pleadings, answering phones, setting appointments and witnessing document signings. 10-12 hours per week. Send cover letter and resume to Neil W. Siegel, Attorney at Law, neil@neilsiegel.com.
8/6/2018 Probate and Medicaid Paralegal: Cleveland, OH. Schraff & King Co. LPA is accepting applications for a probate and Medicaid paralegal position. Send resume and cover letter to John Thomas at jthomas@schraffking.com. 
7/31/2018 Paralegal Intern: Cleveland, OH. A Public Square law firm has an immediate need for a paralegal intern who is well-versed in court rules, preparing complaints, discovery, etc. Send resume to dmk@dmklegal.com.
7/30/2018 Legal Assistant: Cleveland, OH. Small law firm seeks an experienced legal assistant. Practice includes business, real estate, general litigation, mediation and arbitration. Proficiency with Microsoft Word required. Send resume to kgerome@lawkkwt.com. 
7/17/2018 Probate Paralegal: Cleveland, OH. Downtown law firm Mansour Gavin LPA seeks an estate planning/probate paralegal. The ideal candidate has or is in the process of obtaining a paralegal certificate or degree and has administrative office experience. Candidate will primarily provide support to several attorneys in the firm's estate planning and probate group, including preparation of pleadings, probate forms, estate planning documents and correspondence; communication with clients; assistance with administration of estates and trusts; case and calendar management. Must be able to learn and use firm practice management, time and billing, and probate software. Proficiency in the Microsoft suite of products, including Word and Excel, is required. A background in accounting or business is preferred. Experience with managing real estate files, estate tax and fiduciary income tax is a plus. Candidate should be organized and able to exercise independent judgment, problem-solve and prioritize workload. Position requires a strong work ethic and the ability to work independently and in a team environment. Solid writing and proofreading skills required. Candidate will be expected to exercise discretion in handling sensitive and confidential client information. The firm offers competitive compensation, 401(k)/profit-sharing plan, paid holidays, vacation and sick time, a generous benefits package including health insurance with employer contribution to health savings plan, life insurance and disability. Interested applicants must submit a cover letter and resume to tsage@mggmlpa.com.

7/13/2018 Legal Assistant/Data Entry (Temp-to-Hire): Cleveland, OH. Temp-to-hire data entry/legal assistant position in a law firm environment. Ideal candidate will have experience with Word, Outlook, Excel and Quickbooks. Strong typing skills, including 10-key, required. High school education required; some college is ideal. An accounting or entry-level paralegal background is also ideal. Send resume to Lesley Shiels at lesley@majorlegalservices.com.
7/11/2018 P/T Law Office Help: Cleveland, OH. Sharon & Kalnoki LLC seeks an individual to answer phones and perform legal work under the direct supervision of an attorney. Hours are 10 a.m. to 4:30 p.m. (hours are flexible), five days per week, at $10 per hour. Firm practices immigration law only; while some experience in this area is preferred, it is not required. 
Interested applicants should send resume to cozart@visaskk.com. 
7/3/2018 P/T Law Clerk/Paralegal: Cleveland, OH. Law office seeks part-time paralegal or law clerk to assist established attorney in busy suburban law office. Excellent opportunity to gain knowledge and experience with small law office procedures. Candidate will work with attorney on diverse range of interesting cases, clients and cyber research projects. Work includes communication with the public and clients by phone, email and in person — particularly in criminal, family, juvenile, education and probate matters. Position includes some document filing at court and e-filing; copying and collating; case file auditing and management; answering the phone; and greeting the public. Position must be filled by October 2018. Hours are flexible (8-12 hours over 2-3 days per week to start) and may be coordinated with class schedules. Required Qualifications: Knowledge of basic computer operation including word processing, spreadsheet and internet research; clear communication skills in fielding calls and persons experiencing legal problems.  Preferred Qualifications: Car; laptop; estate or guardianship accounting knowledge; paralegal training or experience; notary public license. Starting rate: $13 per hour plus vehicle expenses paid for court filing activity. Send cover letter with resume, two references and a short personal writing sample to Barry L. Sweet at blsweet@roadrunner.com, visit attorneybarrysweet.com or call 216-289-5100.
7/3/2018 Paralegal Specialist: Akron, OH. Apply here
7/3/2018 Legal Assistant: Cleveland, OH. Apply here
7/3/2018 Senior Paralegal: Shaker Heights, OH. University Hospital: Apply here
7/3/2018 Patent and Trademark Administrative Assistant: Westlake, OH. Full-time position available at Westlake intellectual property law firm. Seeking a well-organized, detail-oriented individual experienced in Microsoft Word, Outlook and Excel; database software (data entry and document/report generation); and time/billing software (experience with TimeSlips software a plus) to assist attorneys in the preparation of legal documents and client correspondence; conduct online research and interface with the US Patent and Trademark Office and foreign patent and trademark associates electronically; transcribe attorney work product; enter time for billing; maintain hard copy and electronic case and correspondence files and computer databases of client patents and trademarks; review incoming legal correspondence for docketing of due dates; screen incoming calls; and other general office duties.

Associate or bachelor's degree preferred. Executive assistant or patent administrative assistant experience a plus. Benefits include health insurance, 401(k) and more. Send resume with work experience and salary history to Salvatore Sidoti and sidoti@patentandtm.com.

Curatolo Sidoti Co. LPA
24500 Center Ridge Road, Suite 280
Cleveland, OH 44145
T: 440-808-0011
F: 440-808-0657
W: www.patentandtm.com 
7/2/2018 Paralegal: Cleveland, OH. Paralegal with a paralegal degree or certificate needed.  Flannery Georgalis LLC is a fast-growing boutique law firm specializing in complex white-collar criminal defense and corporate investigations. The successful candidate will possess a wide range of skills, including: the ability to collect, analyze and coordinate data and legal materials; the ability to manage discovery and other investigative and litigation tasks and priorities; strong organizational and communication skills; familiarity with court rules and procedures; the ability to develop strong internal and external working relationships; and excellent time management skills. The ideal candidate will be open to a blend of duties that include administrative support to more complex paralegal organization tasks. Interested applicants should forward a cover letter and resume to Dee Krupp at delia@flannerygeorgalis.com. 
6/29/2018 Legal Secretary: Cleveland, OH. Small solo-practitioner seeks a legal secretary. Prior experience in a law firm or professional services environment preferred. Candidate must be fluent in Spanish and English; able to prioritize tasks according to importance in a fast-paced environment; be proficient in MS Office/other software applications; have strong communication/ organizational skills; be dependable and able to handle sensitive/confidential information with discretion.

Qualified candidate should be team oriented, quick learners, flexible, self-motivated, have excellent technical skills and approach change with a positive attitude. Candidate must have excellent customer service skills and be able to work in a team atmosphere.

Duties and Responsibilities: Handle all phone calls, client intake and client scheduling; prepare legal filings; format documents, pull exhibits, proofread and redact documents; prepare court forms such as summons and subpoenas; demonstrate comprehensive knowledge of legal office procedures, terminology, forms, documents and citation formats; communicate with clients, courts and governmental agencies, providing exceptional customer service in every interaction;
effectively use and maintain electronic document management system (Worldox), including data entry and general organization; perform general administrative duties such as answering phones, maintaining files, faxing, processing mail, copying, scanning and making travel arrangements; assist with and provide technical assistance and troubleshooting assignments; assist in entering, reviewing and editing of attorney time each month; follow up with client billing and past-due accounts; maintain attorney calendar including deposition scheduling and internal and external client meetings; perform other duties as assigned; demonstrate ability to work independently.

Qualifications:
Knowledge of legal terminology and court filing procedures

Ability to learn and use various computer programs.

Strong project management skills and ability to work independently, take initiative, multitask and set priorities

Exceptional typing skills

Excellent grammar and strong communication skills

Fluent in Spanish

Demonstrated ability to work well under pressure

Must have strong service orientation and ability to work in a team environment

Excellent interpersonal skills with professional demeanor and appearance

Individual must be detail oriented, confidential, dependable, and display good judgment

Excellent computer skills with experience in Windows, Microsoft Suite Office 2010 including advanced knowledge in Word, Excel, PowerPoint and Outlook and Clio

Full-time position, 8:30 a.m.-5 p.m. Monday through Friday. Send resume and cover letter to Shaleika Vargas at sv@vargaslawco.com. 
6/25/18 Paralegal/Legal Assistant: Cleveland, OH. Law firm seeks to hire a full-time personal injury paralegal/legal assistant; no experience necessary. Our law firm focuses on personal injury, workers' compensation and criminal law. Primary responsibilities include  requesting medical records, expert reports and billing statements; setting up subrogation; preparing demand packages; tracking dates and deadlines; assisting in misc. projects; and other office duties. Salary includes personal health, dental, vision and life insurance benefits after 90 days, as well as parking. For consideration, send resume to georgemineff@yahoo.com or fax to 216-694-3444.
6/25/18 Junior to Mid-Level Litigation Legal Assistant: Fairlawn, OH. Growing law firm with offices in Northeast and Central Ohio seeks to add to their team. Daily responsibilities range from managing the calendars of two to three busy litigation partners to supporting these attorneys with the preparation of basic litigation documents for discovery. The ideal candidate will be open to a blend of duties that include administrative support to more complex paralegal organization tasks.  

There may also be the opportunity to assist the firm's e-discovery team in meeting their customer requests to preserve, collect, process, host, search, review and produce electronic information for litigation and investigations. 

Qualifications:
At least 1-3 years of law firm legal assistant or paralegal experience, ideally in the litigation practice group; bachelor's degree in paralegal studies or a college degree and paralegal certification.
Send resume to Lesley Shiels at lesley@majorlegalservices.com.