Special Events

Cleveland Eats Sept. 14-16, 2017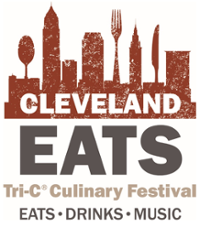 Cleveland Eats Benefit: Small Bites, Big Dreams
Thursday, September 14: 6 p.m.
Join us for this unique "behind-the-scenes" event at Tri-C's Hospitality Management Center on Public Square to kick off the inaugural Cleveland Eats Culinary Festival and benefit scholarships for Tri-C Hospitality Management students. Buy Tickets.
Trucks, Taps and Tunes - Street Party
Friday, September 15: 4-9 p.m.
A happy hour street party on Mall B. Enjoy great local bands, craft beer, food trucks and fun. Join us as the Chefs' Council and our students seek to break the record for the world's largest pierogi! Join us Friday afternoon as local high school career tech culinary programs compete in culinary competitions.
The Main Event - The Culinary Festival
Saturday, September 16: Noon-10 p.m. - Buy Tickets!
On Mall B, downtown Cleveland's public park. Featuring more than 30 of the city's top chefs preparing delicious small plates; locally brewed craft beer; continuous live entertainment; amazing culinary demonstrations; family-friendly events; and lots to see and do. The festival concludes with a magnificent firework display over downtown!
Visit www.tri-c.edu/ClevelandEats for full festival information.