Robert L. Lewis Academy of Scholars 10 Year Anniversary
The Robert L. Lewis Academy of Scholars is celebrating 10 years of empowering student civic activism at Cuyahoga Community College (Tri-C®). The academy is a tribute to Robert Lewis, founding chair of the Cuyahoga Community College Board of Trustees, who was known for his infectious love of learning, dedication to Tri-C and passion for exploring issues of civic responsibility and ethics.
About Robert L. Lewis
Lewis devoted himself to the humanistic enhancement of the College and its students. He delighted and inspired generations of students, faculty and the greater community with his courses and lectures about Greek mythology, revealing their relevance to contemporary issues of civic responsibility and ethics. He was unyielding in his pursuit of justice for every person.

The Robert L. Lewis Academy of Scholars was based upon Lewis' passion for classical Greek academies that gathered in ancient olive groves for collective learning and discussion. He envisioned the academy as follows:

"On entering, each of our students is expected to understand, acquire and accept both the obligations and the privileges relating to citizenship in our city-state and to experience the holistic life that citizenship entails. Thus, life at the academy is more than classroom-type discipline, and our approach to education is comprehensive. In the grove, colloquies, dialogues, diatribes, discussions and seminars comprise our modes of communication."
Anniversary Events
In this spirit of the ancient olive grove, the Robert L. Lewis Academy of Scholars launches its 10-year celebration with a yearlong series of conversations called "Groovin' in the Grove." Focused on current social justice topics, these luncheon conversations will be open to students, faculty and the community.

The anniversary year will culminate with a symposium titled "Diversity and Equity: Building a Strong Community," to be held in May 2019. The interactive event will engage community, faculty and students in a symposium that will include a keynote speaker, up to 10 social justice breakout sessions, a luncheon and afternoon debriefing session.
GROOVIN' IN THE GROVE
Conversation #2: Should an Unjust Law Be Obeyed?
With Brad Lipinski, Associate Professor, Philosophy and Jeffrey Tuma, Assistant Professor, Philosophy
Jerry Sue Thornton Center
Ford Room
Friday, Feb. 22, 2019 | 12:30 - 2:30 p.m.
The Crito, a dialogue by the Greek philosopher Plato, narrates a conversation between Socrates and his friend Crito regarding justice, injustice and the fitting response to injustice. Through the dialogue we are presented with the concept of a social contract. Impacting Western civilization today, a social contract is what we now consider as "law" — a contract between individuals and the state in which they live. Socrates posits that unjust laws should not be responded to with injustice.

When we read the Crito, we are presented with issues of social justice and the law and how these ideas relate to each other — or do not. Through the Crito, we are inspired not to take things at face value, but to think for ourselves.

Join professors Lipinski and Tuma as they read pertinent passages from the Crito and lead discussions on social contracts, social justice and the law.
Speakers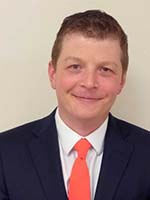 Bradley Lipinski

Bradley Lipinski is an associate professor of philosophy and humanities at Cuyahoga Community College. He holds a Master of Arts degree in philosophy from Cleveland State University and a Juris Doctor from the Cleveland-Marshall College of Law.

Lipinski is a member of University Hospitals Case Medical Center's ethics committee and a voting member of the institutional review board at the Louis Stokes Cleveland VA Medical Center.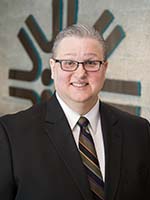 Jeffrey A. Tuma

Jeffrey Tuma is an assistant professor of philosophy at Cuyahoga Community College's Metropolitan and Western campuses.

Tuma practiced law for more 13 years, successfully negotiating settlements in the area of negligence law. His interests in social justice, peace studies and community relations continue in his service to the College community.

Certified in bioethics, Tuma earned his Juris Doctor from the Cleveland-Marshall College of Law. He also holds a bachelor's degree from Walsh College and a master's degree from Cleveland State University.