Matt Lupica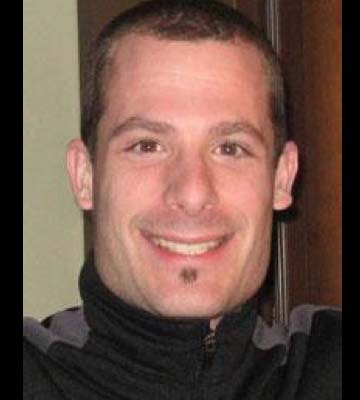 Matt Lupica has envisioned a career in sports broadcasting since he was in second grade. As a youngster, he would mute the TV while he watched a basketball or baseball game and provide his own color commentary. He also wrote game summaries and used a cassette recorder to produce his own weekly sports highlight show, recapping games across the country.
Later he did this for real, providing play-by-play coverage of high school games for public access TV channels. That led to writing freelance sports stories for local newspapers.
After graduating from Nordonia High School in 2001, Lupica enrolled at Cuyahoga Community College (Tri-C®). He worked while attending classes part time and actually earned more credit hours than he needed to graduate.
"The goal was to become a well-rounded student," said Lupica. "Cuyahoga Community College offered a wide array of classes and had so many programs, all of which were attractive to me as well as a rich source of knowledge."
In December, Lupica was part of Tri-C's inaugural fall Commencement, graduating with an Associate of Arts degree.
He is still covering sports and political events for local papers and he plans to study broadcast journalism at Kent State University. Being a mainstay in the sports broadcast booth remains his No. 1 goal.
As he waits for that opportunity, Lupica is revising his book about the current major league baseball parks. The Baseball Stadium Insider: A Comprehensive Dissection of All Thirty Ballparks, the Legendary Players, and the Memorable Moments created quite a buzz among pro baseball fans upon its release last February.

"In my ninth-grade English class we watched the movie Field of Dreams," said Lupica. "Seeing that American classic made me want to do something meaningful, and I decided I wanted to visit all 30 ballparks in one summer following graduation from high school."
When that didn't pan out, Lupica shifted his attention to writing the most comprehensive book on ballparks. He found a wealth of information about each one and his book shows it all. "Most ballpark books scratch the surface; this digs deep," said Lupica.
The next edition, due in 2015, will be published by Kent State University Press and will feature more than 500 quotes about the parks from players, broadcasters and managers. It also will include updated in-depth information, along with summaries of the greatest games ever played in each ballpark.
The current 450-page volume is designed not only for diehard baseball fans, but also for casual fans who want to learn more. Lupica has been talking with Major League Baseball about a potential licensing agreement for the revision. In between editing and augmenting his book, Lupica is still searching for a broadcasting position.
He looks back on his time at Cuyahoga Community College as time well spent. "Cuyahoga Community College has given me an extensive, complete education that would be difficult to duplicate anywhere else," Lupica said. "As a result, Cuyahoga Community College has put me in a position to excel in the future and for that I am very grateful."