Carl DeForest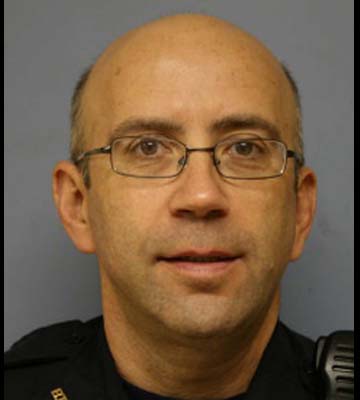 A strong desire to improve his skills, educational background and marketability led Carl DeForest to enroll at the Western Campus of Cuyahoga Community College (Tri-C®). "The campus provided for an intimate, manageable environment for my first real college experience," said DeForest. "It offered the classes I needed, and the people I had contact with were helpful and caring."
DeForest's time at Tri-C followed graduation from New Berlin Central High School in upstate New York and a stint in the Army. He trained as a military police officer and served in that capacity until he retired from the service in 1990.
After his retirement, DeForest and his wife, Susan, moved to her hometown of Brunswick in Medina County. There, DeForest became a police officer and learned about Tri-C.
Over two semesters in 1993-94, DeForest took classes in English, history and sociology. "My experience at Tri-C was so positive and the teachers so supportive that the desire to continue my education really took off," DeForest said.
After that academic year, he transferred to the University of Akron, where he earned a bachelor's degree in sociology followed by a master's in public administration.
Today, DeForest is Brunswick's chief of police and an adjunct professor of criminal justice. He teaches traditional and online courses for Tiffin University and finds it quite fitting that his in-person classes are at Tri-C's Brunswick University Center.
"I find the same positive spirit and energy here that I experienced in the early '90s at West Campus," said DeForest. "If it were not for my time at Tri-C, none of this would have been possible. I am very thankful."